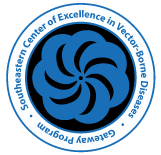 In-Person Development and Training
Online Professional Development and Training
This year's Tick Academy will be October 11 – 12, 2023!
The Tick Academy is the premier event for pest control professionals, educators, students, researchers, public health professionals, public-space managers and citizen scientists interested in learning more about what they can do to stop the spread of ticks and tickborne diseases in their communities.  
This virtual event will feature presentations from experts in the tick IPM field including Tammi Johnson, Alexis White, Susan Paskewitz and more.
Attendees will have an opportunity to ask questions after each presentation and will learn about new developments and research in the tick world.
Please visit https://bit.ly/TickAcademy2023 to register.