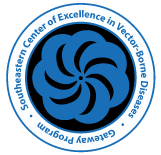 Career opportunities in vector borne disease science. If you would like to share a job posting, please send the advertisement to flvbdcoe@gmail.com.
Research Project Manager
A dedicated and organized Research Project Manager is being sought to join The Machtinger Lab as part of the new VectorED Network, a CDC funded Training and Evaluation Center (TEC) based in State College, PA. Primary responsibilities will include overseeing day-to-day operations, managing The VectorED Network website, and facilitating communication and coordination among various stakeholders, including faculty, staff, students, fellows, interns, contracted institutions, and regional partners in public health departments, pest control, veterinary professionals, and universities. Additionally, the Research Project Manager will manage travel arrangements, progress/quarterly reports, press releases, and social media accounts. Involvement will extend to data management and analysis of center data streams and other data from The Machtinger Lab, as well as contributing to publications in The Center.
https://psu.wd1.myworkdayjobs.com/en-US/PSU_Staff/details/Research-Project-Manager_REQ_0000047189-2?q=REQ_0000047189
Mosquito Research Field Assistant 
AGENCY: Kaua'i Forest Bird Recovery Project / RCUH  LOCATION: Alaka'i Wilderness and Hanapepe, Kaua'I, Hawai'i
JOB TYPE: Temporary/Seasonal SALARY: $2914-$3250/month   
START DATE: mid-September 2023 CLOSING DATE: Aug 31, 2023
WEBSITE: https://kauaiforestbirds.org
DESCRIPTION:
MOSQUITO RESEARCH FIELD ASSISTANT needed for work with the Kauai Forest Bird Recovery Project. Our project focuses on a variety of work with three critically-endangered endemic Hawaiian songbirds, the Akikiki, Akeke'e and Puaiohi, that all inhabit the extremely wet, beautiful and rugged montane rainforest on the island of Kauai. The primary threat to these birds is avian malaria spread by introduced mosquitoes. This position will focus on sampling the life cycle of Culex mosquitos in core forest bird habitat to support upcoming mosquito control efforts. The work is physically challenging, requiring a 4 to 8 mile hike to field camps by way of steep slopes, tangled forest and stream crossings on obscure trails with up to 40 pound packs (occasionally 60). Position will require overnight camping for up to 8 days throughout the duration of the project. Daily work includes carrying heavy 12v batteries and CO2 tanks through the forest, checking mosquito traps, preparing mosquito specimens for laboratory analysis, and searching for mosquito larvae across the landscape. Daily field conditions include hiking through dense forest in and along streams, often in rainy and chilly weather or under the hot sun.
QUALIFICATIONS:
Applicants must have a strong interest in conservation and field work, be physically fit, and able to navigate rugged and complex terrain off-trail. Previous work with Hawaiian floral/fauna, mosquitoes, entomology or disease ecology is strongly desired. Mechanical and electronics skills, current First Aid and CPR certifications, and the experience driving 4WD vehicles is a plus. Abundant enthusiasm for conserving Hawaii's native species (including controlling invasive species along the way) is essential, as are self-motivation, the ability to work well in a small team, a positive attitude, and willingness to live in remote field camps for more than a week at a time. Careful data collection is paramount, and when not in the field, office duties will include data entry and management, maintenance of field equipment, and other work around the office. Start date is mid Sept 2023. Position lasts five months but could be extended for the right candidate. Compensation is $2,914-$3250/mo. Housing when not in the field will not be provided. Successful applicants must have a valid driver license and be legally eligible to work in the U.S.
TO APPLY:
Applications will be accepted until Aug 10, 2023 and will be reviewed as they are received. Required materials include a current CV, cover letter, and contact information for three references. Please email applications to puaiohijobs AT gmail.com
Contact person: Bryn Webber 
Assistant/Associate Professor
The Department of Pathobiological Sciences, School of Veterinary Medicine, University of Wisconsin-Madison is seeking candidates for a tenure-track Assistant/Associate Professor position in the field of host-pathogen interactions. The applicant will be expected to develop and maintain an independent, extramurally funded, nationally recognized research program. Potential areas of research include host-pathogen interactions in natural hosts or animal models with an emphasis on bacteriology, parasitology, prion biology, virology, or immunology at any relevant scale, from molecules to populations. Interested applicants must apply for Job #283466-FA via the university web site. The application should include: 1) a cover letter with a brief description of research experience in the field; 2) a 2-page research plan including a description of your vision for your research program at UW-Madison; 3) a 1-page statement of teaching philosophy; and 4) a detailed curriculum vitae. In addition, applicants should provide names and email addresses for three references. For full consideration, application materials should be received by Sep 30, 2023; however, applications may be considered until the position is filled.
Rockies and High Plains Vector-Borne Diseases Training and Evaluation Center (RaHP Vec) Program Manager
The newly formed Rockies and High Plains Vector-Borne Diseases Training and Evaluation Center (RaHP Vec) is hiring a Program Manager! The RaHP Vec is funded by the Centers for Disease Control and designed to improve the capacity in our intermountain state region (CO, NM, UT, WY, and the TX panhandle) to prevent and control established and future vector-borne disease threats to our region through improved workforce development and training, evaluation of prevention and control methods, and expansion of our regional vector-borne disease professional network. The RaHP Vec Program Manager will be a member of the Foy lab at CSU, which is part of CSU's Center for Vector-borne and Infectious Diseases, and be integral to all RaHP Vec efforts. They will manage the day-to-day activities of the Center, the RaHP Vec website, the paperwork of communication and coordination among faculty, staff and students/fellows/interns at CSU, the Center's other primary contracted institutions (Colorado Department of Public Health and the Environment, [CDPHE], Texas Tech University [TTU], Salt Lake City Mosquito Abatement District [SLCMAD]), and members of our regional partnerships at public health departments, vector control agencies and regional universities and colleges. They will coordinate travel, progress/quarterly reports, and press, and organize the annual Center meeting and help organize the workshops and training bootcamps. They also will perform data management and analyses on the Center's data streams and on other data from the Foy lab, and contribute to publications in the Center and the Foy Lab. More information about this position, including salary range, benefits, job qualifications and how to apply can be found at the following link:  https://jobs.colostate.edu/postings/129732.
Assistant Professor Position
The Department of Entomology and Plant Pathology at Oklahoma State University invites applications for an 11-month, tenure-track Assistant Professor position (80% Extension and 20% teaching) in Livestock Parasitology. This position carries the expectation of excellence in scholarship across all areas of the appointment, commensurate with the land grant mission of Oklahoma State University. Find additional details here.
Colorado State University Department of Microbiology Immunology and Pathology Kading Lab is seeking to hire a post-doctoral researcher to work on aspects of mosquito-borne transmission of Rift Valley fever and Japanese encephalitis viruses. Interested applicants can read a full description of the opportunity and apply here.