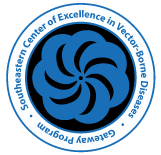 Student Summer Internship
The Summer Internship Program connects interested students to host sites throughout the southeastern United States. Interns receive a stipend and are trained on on-going projects related to vector borne diseases.
The Summer Internship Program was borne out of a discussion in early 2017 with mosquito control district program directors (2017 Anastasia Mosquito Workshop) regarding their anticipated needs for more personnel to train and contribute to on-going projects (e.g., mosquito surveillance, A. aegypti elimination campaigns and A. aegypti insecticide resistance monitoring). Furthermore, we aim to build our communities of practice in public health entomology by attracting a younger generation of students to the profession, thereby instilling excitement in this career trajectory. This internship supports the placement of interns in mosquito control districts, departments of health, and universities throughout the Southeast, where interns advance host site projects and facilitate SECVBD program project milestones. The SECVBD provides interns with a stipend to reduce the burden of living expenses and lower the financial barrier of access to training.
Interns have learned a variety of skills from their summer research experiences including:
Running CDC bottle bioassays, maintaining the insectary, working an operational role in the field and in the lab (data entry, surveillance counts, etc.)
Gathering data from counties' trapping and lab results and compiling into a full state report
Extracting genetic material from sample mosquito pools and monitoring mosquitoes for pathogens
Using toxic sugar baits to determine susceptibility of various mosquito strains
Presenting results of their work to their coworkers and outside professionals and preparing results for publication
Measuring the risk of tick-borne diseases in urban open-spaces in Tennessee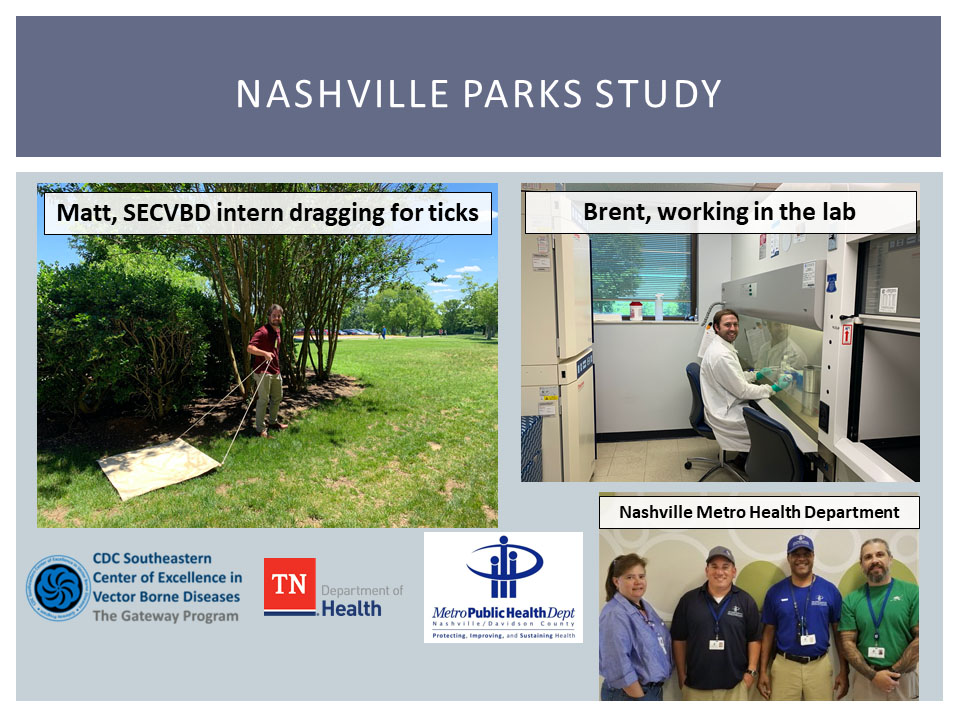 What's biting South Carolinians?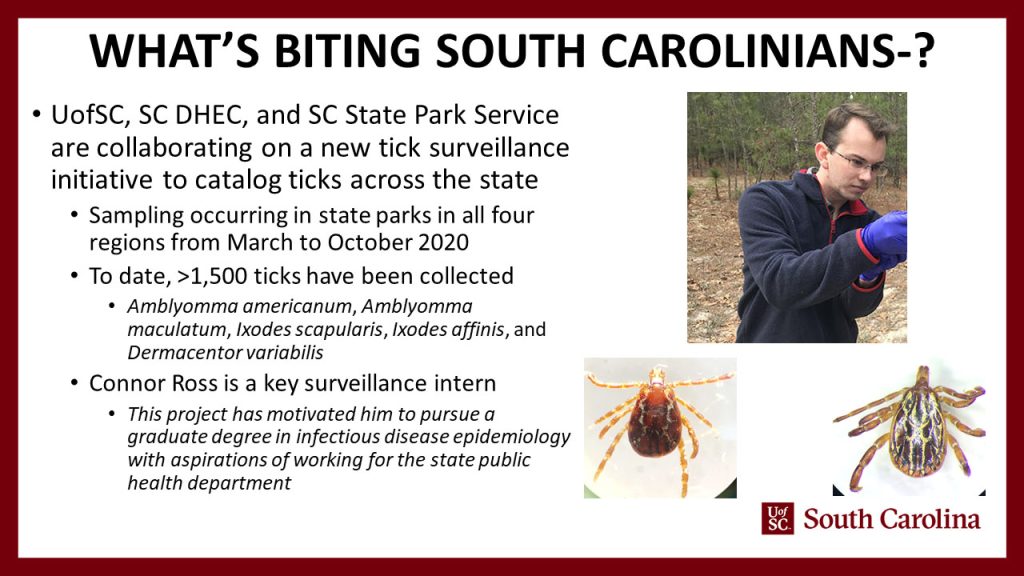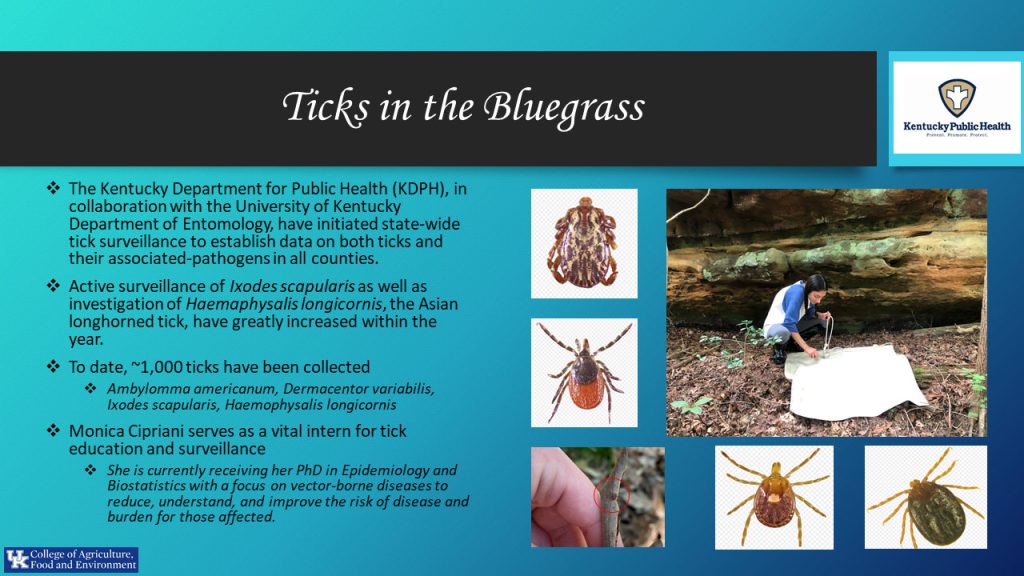 2019 Intern
"I absolutely loved this experience and would like to continue to share this opportunity with others. It was a great way to learn the foundational concepts of vector borne disease control in a supportive and unique working environment."
2019 Intern
"I gained hands on field and lab exposure that helped me comprehensively understand mosquito borne disease control from an operational and research standpoint. Being able to work among different professionals throughout the internship taught me how interdisciplinary disease control is and the critical need for this field domestically as well as globally. Upon completion of this internship, I am very eager to apply the principles of vector control to my graduate classes as well as my future career."
2019 Mentor
"[Our intern] was a fantastic help and went through several mosquito populations testing for resistance to Apyrethroids and organophosphates. She even trained one of our other interns how to perform resistance testing as well, and is now an expert in CDC Bottle Bioassay! Thanks again for supporting mosquito control districts and giving us the opportunity to teaching students about this industry."
2019 Intern
"I really enjoyed learning more about my state and being able to work with epidemiologists and other public health officials to see how vector-borne disease is studied."
2019 Mentor
"[Our intern] has been wonderful to work with and is now very competent in processing mosquito pools, working with our biorobot extractor and RT-PCR machines and interpreting and reporting data.  She has been essential to our program."
2019 Intern
"The balanced mix of field and lab work was amazing. I felt like I was able to learn about the day to day operational side of disease control while also participating in the long term surveillance research done in the lab. I was learning new things every day and was able to practice what I was learning."
2019 Intern
"Through my experiences here I have found that I enjoy working in a governmental lab and having a role in keeping people safe and healthy. My next career goal is to seek out similar employment opportunities so that I can use the skills I learned from this internship to continue to be a public servant. Although I will miss working here, I am so grateful for this opportunity to learn about the public health field and vector borne diseases."