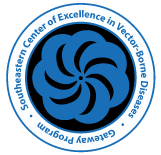 Project: Prevalence of Chagas Disease and Other Comorbidities among Individuals from Latin America in Florida – Pilot Study
The full extent of Chagas disease in the U.S. and Florida is unknown, especially among those have lived or traveled to endemic regions
Latin American populations at-risk for Chagas disease include (need at least one):
Born or have lived in endemic Latin American region
Known family member with Chagas disease
Exposure to the kissing bug through a bite or finding the insect in your home
Mother was born in Latin America.
Latin Americans who are greater than 18 years old and at-risk for Chagas disease as discussed above will meet inclusion criteria.
Participants will be recruited from participating outpatient clinics and health fairs located here in Florida.
Anticipated start date: March 2020!
To learn more and get involved please email: Chagas-disease@ufl.edu
Project: Prevalence of Trypanosoma cruzi infection among small mammals in North Florida.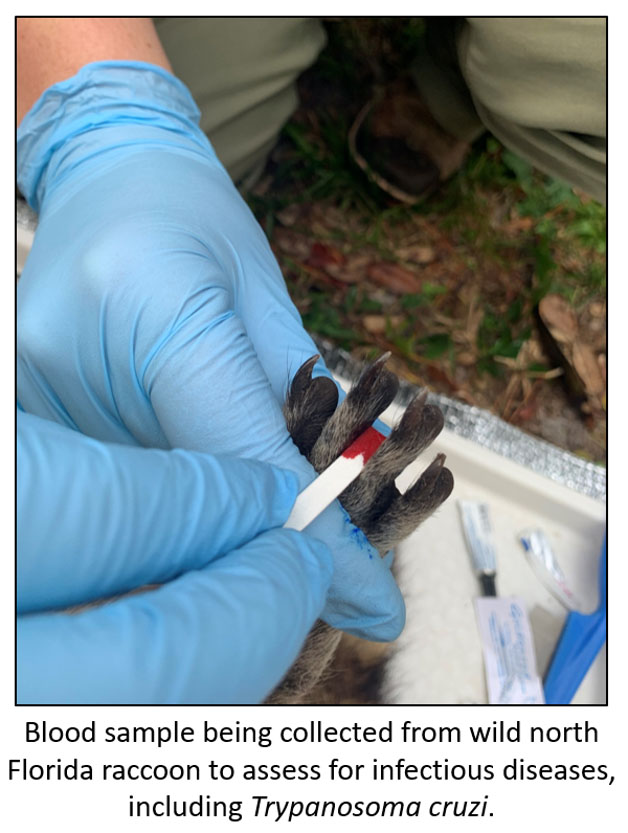 Trypanosoma cruzi
 infection has been documented here in Florida among several mammals, including raccoons, opossums, and other rodents.
We do not understand much about the reservoir for 
T. cruzi
 in Florida and which mammals are at higher risk for infection.
In collaboration with the UF IFAS and UF Emerging Pathogens Institute we will be attempting to detect 
T. cruzi
 infection in wildlife here in north Florida.
Special thanks to Dr. Samantha Wisely and Sarah Maestas (PhD candidate) for their support!
Project: Triatomines native or invasive to Florida and the potential for the spread of Chagas disease.
Kissing bugs are native to Florida but very little is known about their ecological niche here in this region. Furthermore, Trypanosoma cruzi has been isolated from triatomines collected in the state. Two species are native (T. sanguisuga and T. lecticularia) to Florida.
One invasive species which is naturally occurring in southeast Asia (T. rubrofasciata) has been documented and thought to have made its way to Florida from cargo ships. It is unclear if this invasive triatomine is still present in Florida.
The objective of this project is to study the triatomines from the state of Florida and learn more about how they interact with humans.
Testing of these kissing bugs will consist of assessing whether they harbor T. cruzi and which unique strains may be present. Further epidemiological and environmental data will be collected.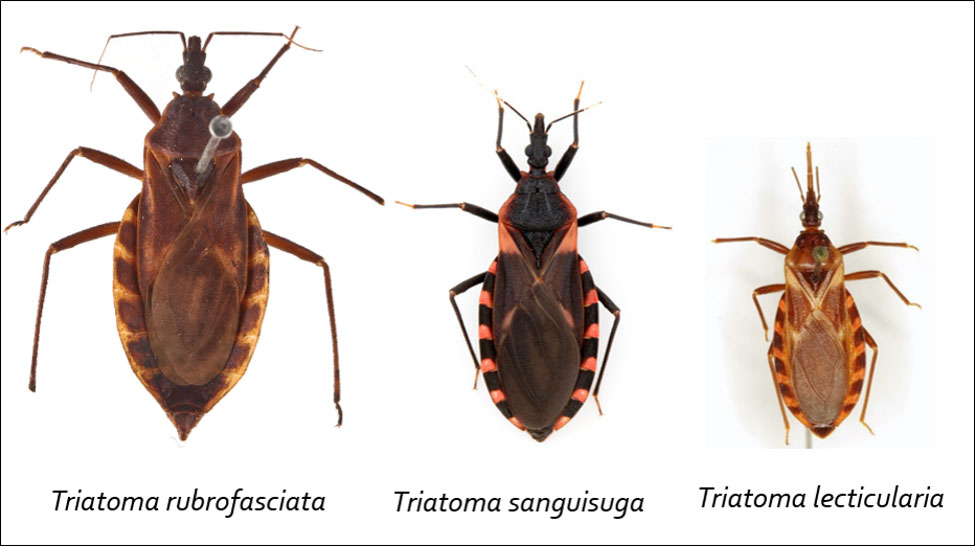 Citizens who discover a kissing bug in and around their home can get involved! Please visit the "Citizen Science" tab to learn more!
Please email our team if you have any questions regarding kissing bugs or the research related to them: kissing-bug@ufl.edu
Citizen Science program anticipated to start May 2020!